Jessa's choirs and singing groups
Jessa leads with an encouraging, positive style and there are lots of different options, from daytime Singing For All groups (Mondays and Tuesdays in Easingwold and York) to evening community choirs(Mondays in Helmsley, Wednesdays in Easingwold or online from wherever you are!)
Scroll down for more information and get in touch with your questions.
Everyone can sing and enjoy the many benefits of singing, no matter what their experience or skill level, and Jessa's singers range from experienced musicians to those who have been told in the past that they 'can't sing'!
What's it like to be in Jessa's groups? Some testimonials from current members follow…..
"Such a relaxed and friendly atmosphere….a lovely hour to myself, to forget about jobs and the children and enjoy something for me. I always come out happy, uplifted, and stress-free! " Becky
"Happy, uplifting…the time just whizzes by….my favourite time of the week." Amanda
"I feel a foot taller when I come out!" Michael
"A group that puts no pressure on anyone but brings great satisfaction in singing together and being a part of an inclusive community" Irene
FAQs about Jessa's Singing Groups
EASINGWOLD COMMUNITY SINGERS – an uplifting community choir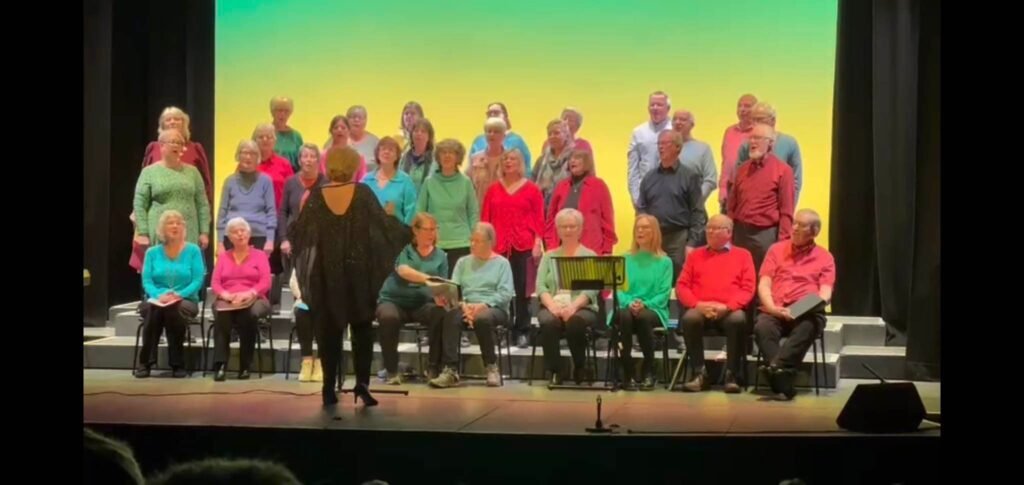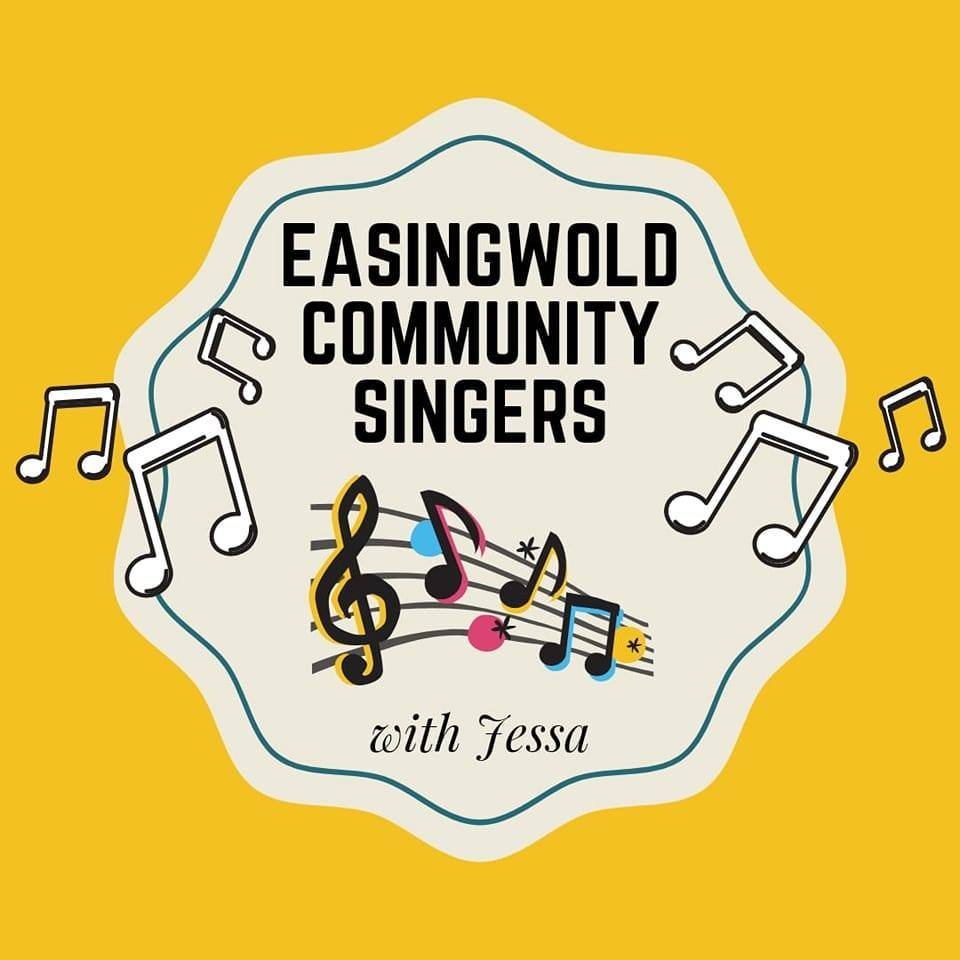 Jessa's community choirs cover a wide range of songs, more pop/folk than classical, singing in simple 2 or 3 part harmony. Whatever your singing experience(or none!), you will be welcomed and encouraged.
"Community Singers" sessions take place on Wednesdays at 7pm during term-time, in Easingwold, with an online option for those further afield, or those who need to stay at home for whatever reason. The atmosphere is uplifting and friendly, with singers learning songs together from a range of styles, with simple harmonies.
Membership is on a good value monthly payment scheme, which includes choir sessions, performances, music, learning tracks, etc, as well as access to a members only website page and facebook group. You can try out a one-off session before committing to membership, and there are some free/reduced fee places available for anyone struggling financially – please get in touch with Jessa in strictest confidence.
Please get in touch with Jessa if you are interested in taking part or want to try a session out with no strings. Jessa also leads the Helmsley Arts Centre Singers on Monday evenings, with a very similar feel and repertoire – more information here.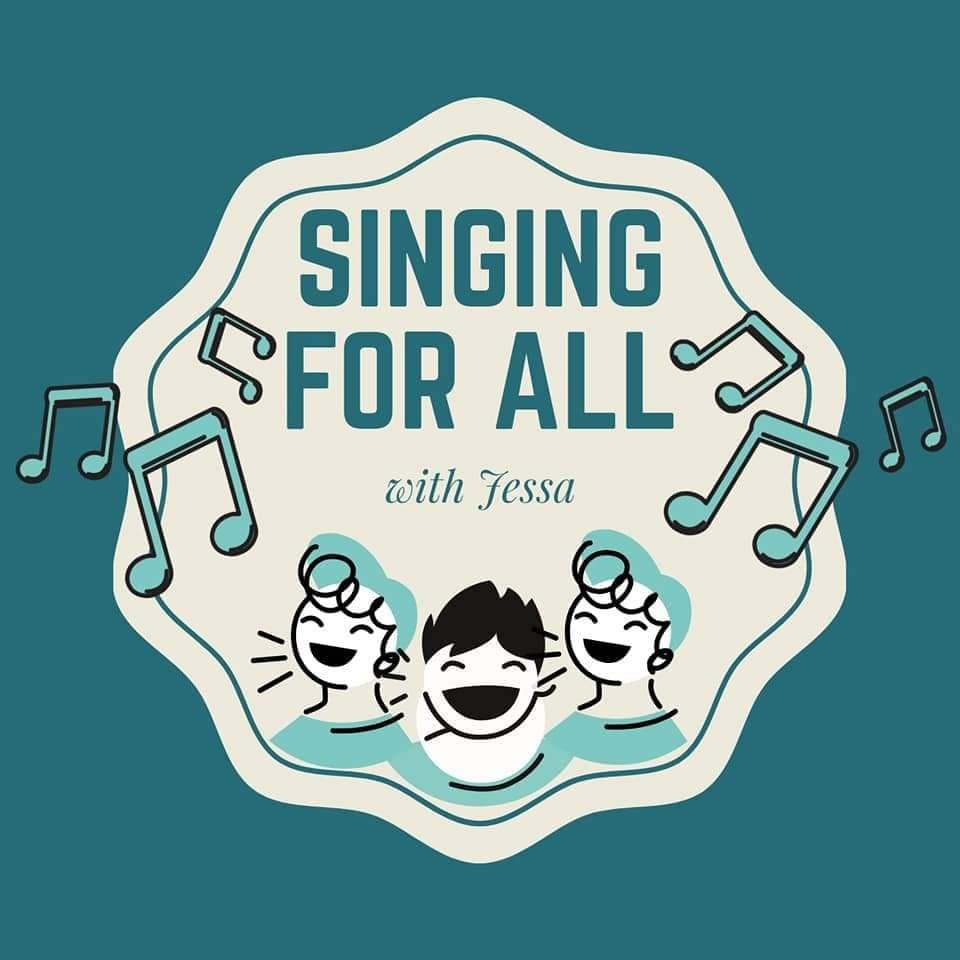 SINGING FOR ALL – sessions in Easingwold and York
Singing For All was set up in 2017 as a dementia friendly singing group, but in reality it has been a lifeline for people with a range of physical and mental health conditions – and none! More than a singing group – a group of supportive friends, always ready to listen, or just be there. Singing For All is open to anyone and is a great way to connect with others and enjoy a good sing. Sessions can be paid in advance or paid per session at £5, which includes refreshments and raffle! There are free places for carers available – get in touch to find out more.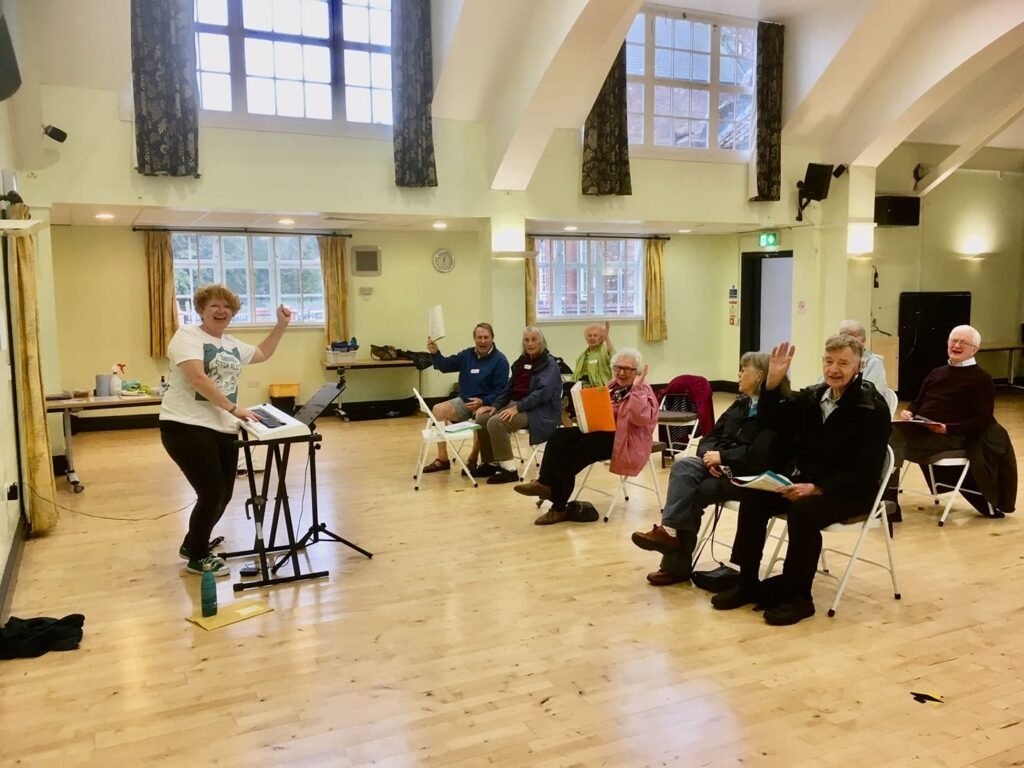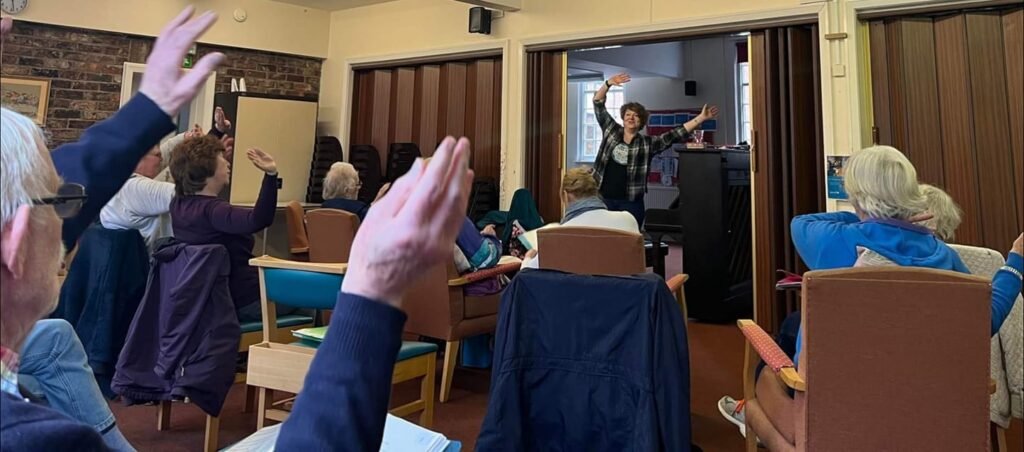 The Singing For All groups got together with some Community Singers to perform at York Barbican as part of Big Ian's "A Night to Remember" in September 2022 – a memorable
ONE-OFF WORKSHOPS AND THEMED SESSIONS
Jessa is an experienced workshop leader, able to run one-off sessions for a range of groups – workplaces, groups of friends or social settings, or as a guest leader for choirs or singing events. They can range from themed sessions on specific pieces of music, to workshops based around basic vocal technique and the enjoyment of singing together in simple harmony. Jessa is a qualified vocal health first aider and sessions can incorporate tips and advice on keeping your voice on top form.
Here's Jessa leading a loopy session at Choirlab 2022 in Bath –
Get in touch if you would like to book a session for your choir, club, event, or group of friends – available in person or online via zoom, You Tube or Facebook Live.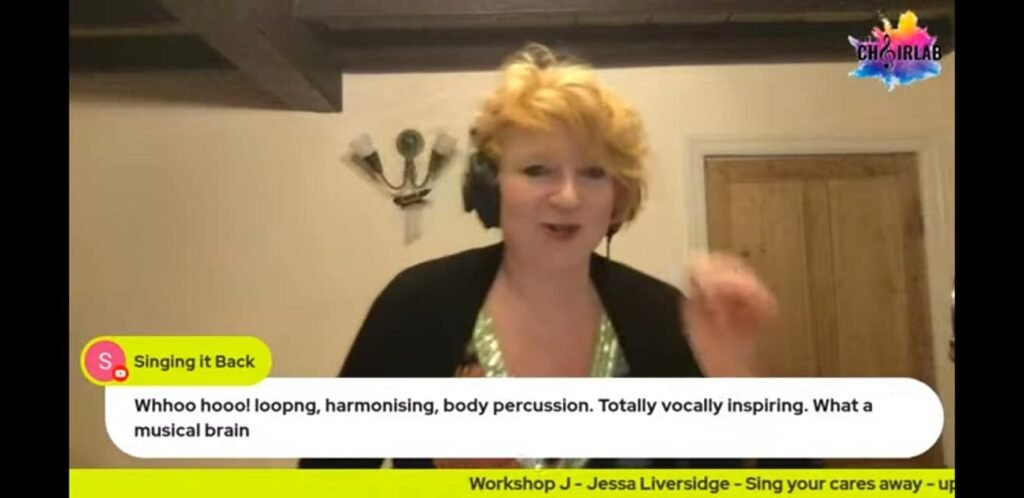 YORK MILITARY WIVES CHOIR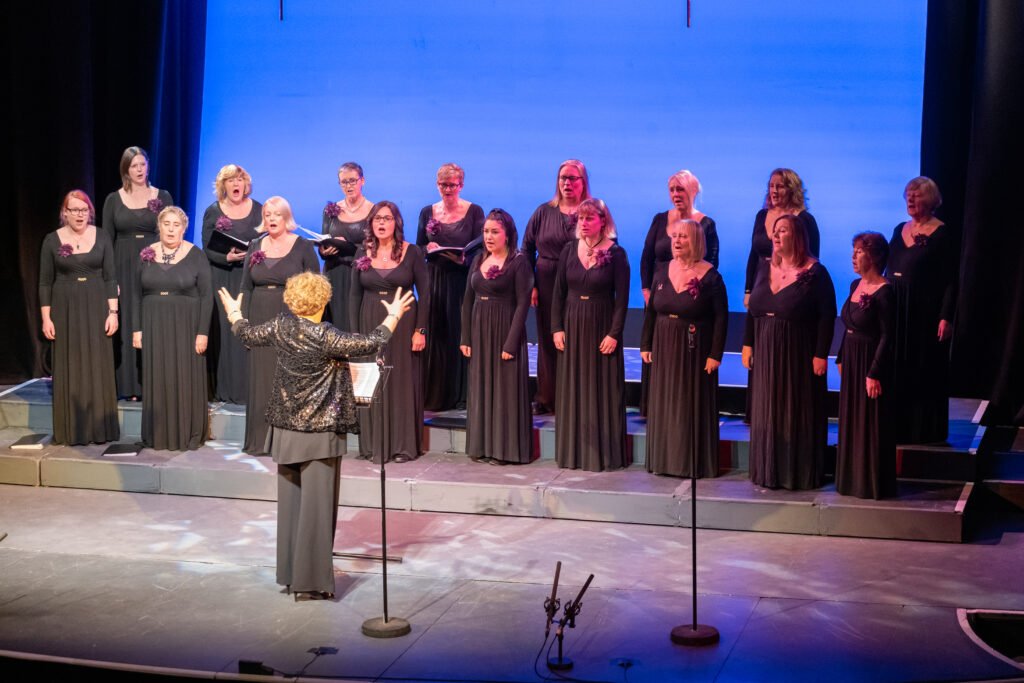 If you have a military connection and love singing, get in touch with York Military Wives Choir about joining their friendly group, which meets on Thursday evenings in Strensall. Songs and support – a wonderful bunch of ladies who sing a wide range of songs.
CHOIRS FOR YOUNG PEOPLE
Jessa has worked with school and youth choirs for the past 25 years, and has worked with youth choirs online throughout the times of Covid restrictions as part of York Music Hub's provision. Currently, Jessa leads the Wigginton Singstars, the fabulous school choir at Wigginton Primary, and OAE Pop Choir at Outwood Academy Easingwold.