Jessa leads a wide range of singing groups, all with an encouraging, welcoming and informal style. No special skills are required, as Jessa believes that everyone can sing and enjoy the many benefits of singing, no matter what their experience or skill level. The emphasis is very much on enjoyment and well being, but with a range of groups available to suit everyone who loves to sing. Jessa has been running her groups online and outdoors during the past 16 months, but plans are in place to return to in person groups in September – get in touch as soon as possible to book your place!
FAQs about Jessa's Singing Groups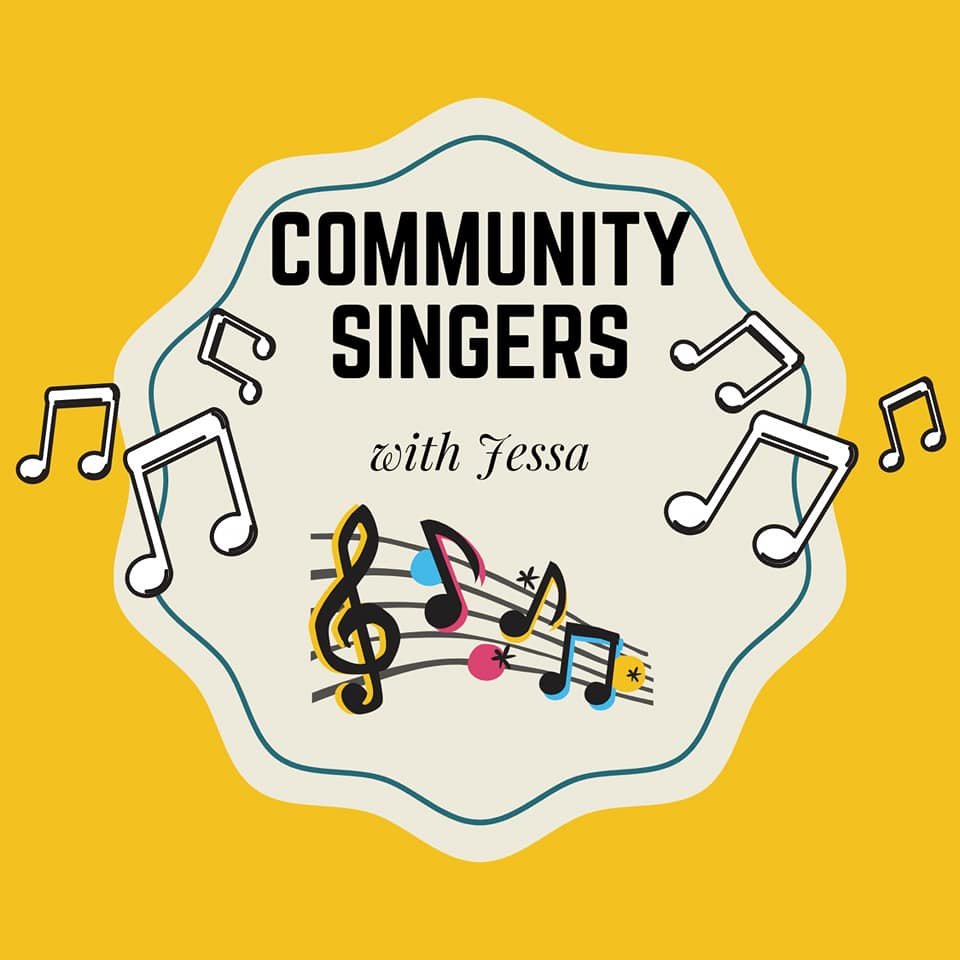 COMMUNITY SINGERS – an uplifting community choir
Jessa's community choirs cover a wide range of songs, from world music to musical theatre, classic pop songs to light-hearted rounds and mash-ups, singing in simple 2 or 3 part harmony. Whatever your singing experience(or none!), you will be welcomed and encouraged.
"Community Singers" sessions take place on Wednesdays at 7pm during term-time, in Easingwold, with an online option for those further afield. The atmosphere is uplifting and friendly, with singers learning songs together from a range of styles, with simple harmonies. Jessa has learned a huge range of skills to give more of a choir feel to those online, and is known as "Queen of the loop" among her choir leader colleagues!
Choir sessions are usually paid for in blocks/terms, and work out around £5 per session. There are some free places available for anyone struggling financially – please get in touch with Jessa in strictest confidence.
Please get in touch with Jessa if you are interested in taking part or want to try a session out with no strings. Other community choir opportunities with Jessa will be available from September in Helmsley and Thirsk – do get in touch to find out more.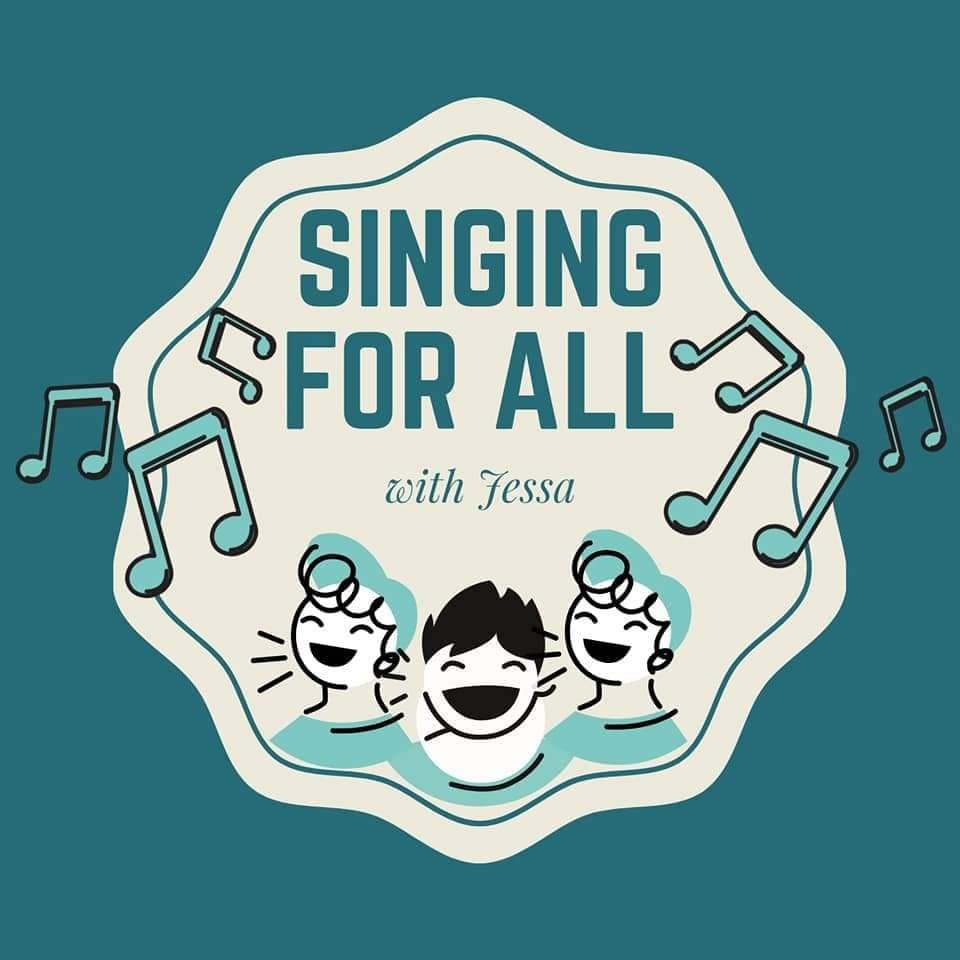 SINGING FOR ALL – sessions in Easingwold and York re-starting in September
Singing For All was set up in 2017 as a dementia friendly singing group, but in reality it has been a lifeline for people with a range of physical and mental health conditions – and none! More than a singing group – a group of supportive friends, always ready to listen, or just be there.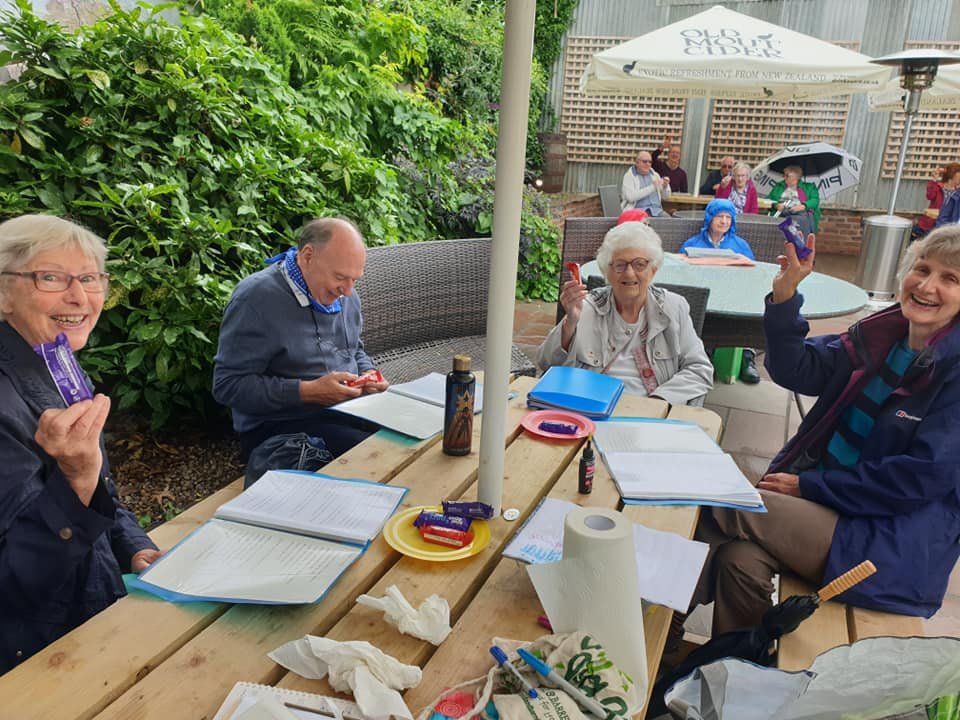 Singing For All has been online and outside since March 2020, but the plan is to re-start in person sessions inside, in Easingwold and York, in September 2021! These sessions are open to anyone and are a great way to connect with others and enjoy a good sing. If anyone would like to take part, get in touch here with any questions or to book your place.
The in person Singing For All sessions are based very much around an informal singalong, tea, cake, and a raffle, but the Singing For All groups got together in February 2020 to perform at York Barbican as part of Big Ian's "A Night to Remember" – the feeling when the 1500-strong audience got on their feet and cheered for Singing For All will be remembered long after the memory has faded.
https://www.facebook.com/Jessasongsfromtheheart/videos/1585212581627796/
ONE-OFF WORKSHOPS AND THEMED SESSIONS
Jessa's one-off singing workshop sessions are very popular, and range from themed sessions on specific pieces of music, to workshops based around basic vocal technique and the enjoyment of singing together in simple harmony.
Get in touch if you would like to book a session for your choir, club, event, or group of friends – available in person or online via zoom, You Tube or Facebook Live.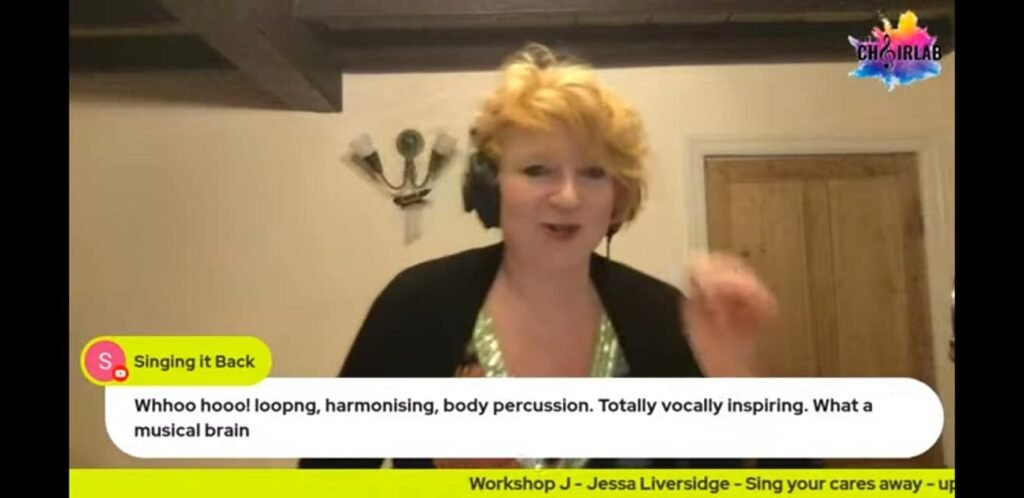 YORK MILITARY WIVES CHOIR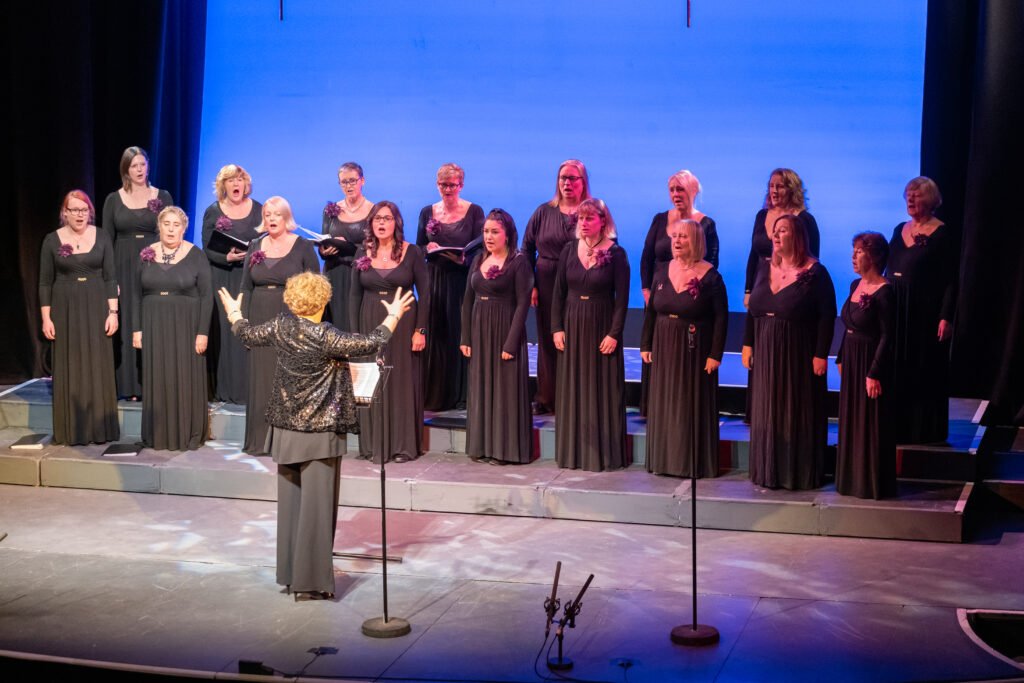 If you have a military connection and love singing, get in touch with York Military Wives Choir about joining their friendly group.
CHOIRS FOR YOUNG PEOPLE
Jessa has worked with school and youth choirs for the past 25 years, and has worked with youth choirs online throughout the times of Covid restrictions as part of York Music Hub's provision.