Jessa is a versatile singer, known for her heartfelt performances and wide range of singing styles, from musical theatre and classic pop to comedy, unaccompanied folk songs, and creative use of looping and layering. An emotive performer, Jessa's one woman shows such as "Some enchanted Sondheim" and "Songbirds" (as well as her lockdown project with husband Mick Liversidge, "Fields and Lanes") have delighted and moved audiences at venues such as The Joseph Rowntree Theatre(York), Helmsley Arts Centre, Castle Howard, The National Centre for Early Music and the atmospheric outdoor theatre "At The Mill".
Jessa's isolated lockdown "fieldsing" performances have proved inspirational for many, and were combined in 2020-2021 with actor husband MickLiversidge's outdoor poetry to create a joint outdoor performing project "Fields and lanes", which has now been performed several times – at Easingwold Library, The Joseph Rowntree Theatre in York,a livestream performance from and empty Helmsley Arts Centre during lockdown, and a live outdoor performance at the perfect location -"At the mill".
#fieldsing – #fieldsinger – Jessa continues to sing live on Facebook every week, from a range of outdoor locations…recently broadcasting her 150th consecutive week of #fieldsing. All the fieldsings are available on Facebook and YouTube.
As well as bespoke programmes to suit your event, and a range of live performance sets, the following full shows are available to book for your venue.
Songbirds
A wonderful journey of song, celebrating some of the most iconic female singers and songwriters of the 60s, 70s and 80s. From musical theatre legends Julie Andrews and Barbra Streisand and pop sensations Carole King, Karen Carpenter, Kate Bush and more, to the hilariously clever comedy of Victoria Wood, this programme has something for everyone. Every song delivered by Jessa in her trademark style :- heartfelt, pure vocals with emotional conviction and entertaining storytelling.
Audience feedback:
"Lovely selection of songs and beautifully sung"
"Pitch perfect – just beautiful"
"Perfect rendition of Barry and Freda was absolutely hysterical!"
"Such a fabulous voice"
---
Some Enchanted Sondheim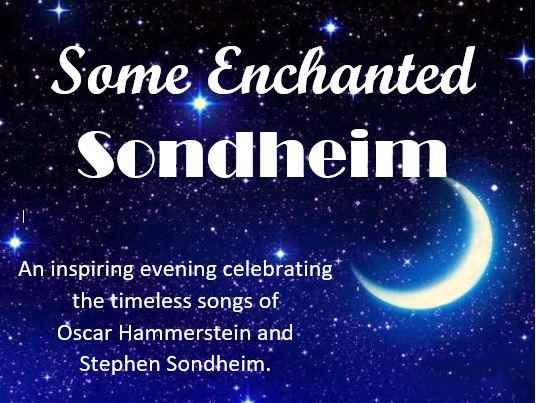 Some of musical theatre's finest melodies and lyrics, from "Oklahoma" and "West Side Story" to "Follies" and "Into the Woods", from "Some enchanted evening" to "Send in the clowns". Songs of longing, love, loss and hope. The songs intertwine to demonstrate the magic of both composers, with stories of how they inspired each other.
Audience feedback:
"A wonderful evening of music, informal and informative." Neil Foster, BBC Radio York
"Magical…well known songs complemented by many more that enchanted, amused and moved the audience…a musical evening, but also high quality theatre." The Flanagan Collective
"Convincing character and mood portrayed effortlessly in every group of contrasting songs, delicate, powerful, desperate, emotional, superb technique, impeccable intonation from start to finish," Ruth McCartney
---
'Til the Boys Come Home

Wartime women; their lives, loves, songs and stories.
An evening of nostalgia, emotion and a little humour as we pay tribute to the women of WWI and WWII. A treasure trove of moving and uplifting songs are intertwined with poems, diaries and letters written by some of the unsung wartime heroes – the women. Also available as separate WWI and WWII shows, "Keep the home fires burning" and "Keep smiling through".
Audience feedback:
"Lovely take on the theme with the focus on women's lives. Poignant, moving and beautifully told – stunning performance." Kate Lock Golden Rail Brass Band