Singer – Singing Leader – Singing Teacher
Jessa Liversidge – heartfelt singer, inspirational singing leader, encouraging singing teacher.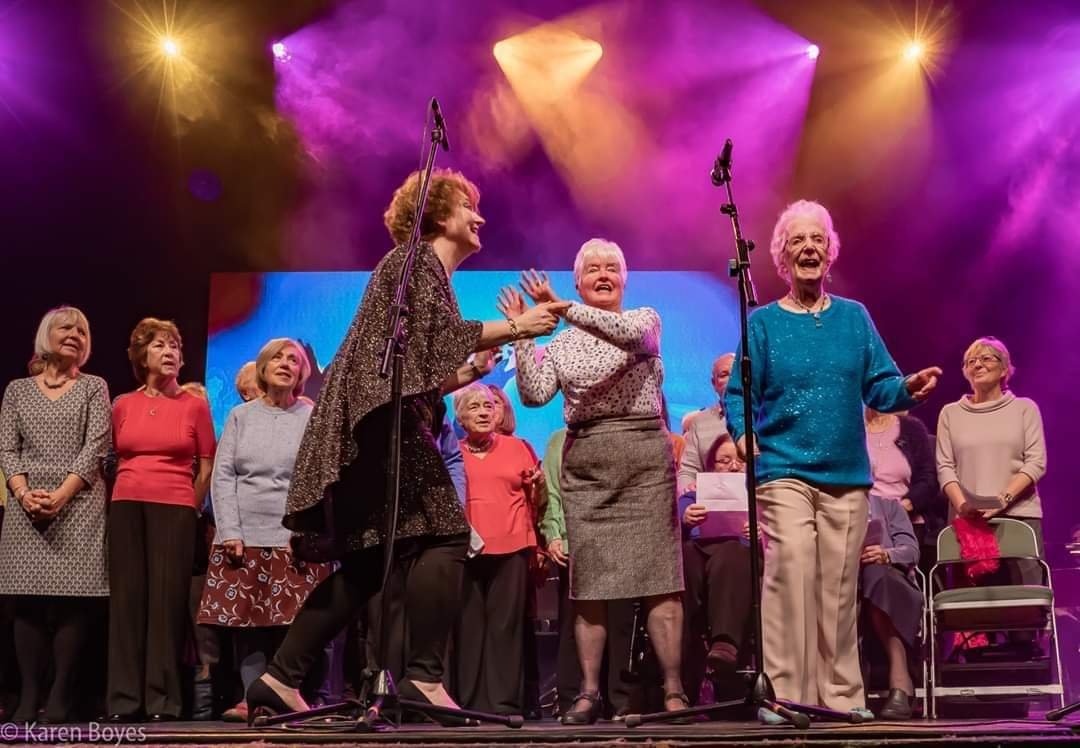 Jessa Liversidge is passionate about singing and encouraging others to sing. As a singer, she has delighted audiences with engaging performances in a wide range of styles, from emotional pop, musical theatre or folk ballads to rip-roaring comedy and vintage classics. In the past year, she has found new audiences with her weekly Saturday "fieldsing" , and is always developing new ways to enhance her work, e.g. with her latest "looping around" activities.
"Everyone can sing" is Jessa's motto, and she loves helping people find confidence and joy in singing, whether together in groups or individually in private lessons. Jessa's current groups include the dementia-friendly "Singing For All" and the uplifting "Community Singers", all of which have been running online and/or outside in recent times. The atmosphere is encouraging and inclusive, and the emphasis is on singing for enjoyment and well-being. In person groups are planned for September onwards. More details on Jessa's singing groups here, and one to one lessons here – or visit the news page to check out Jessa's latest singing larks.