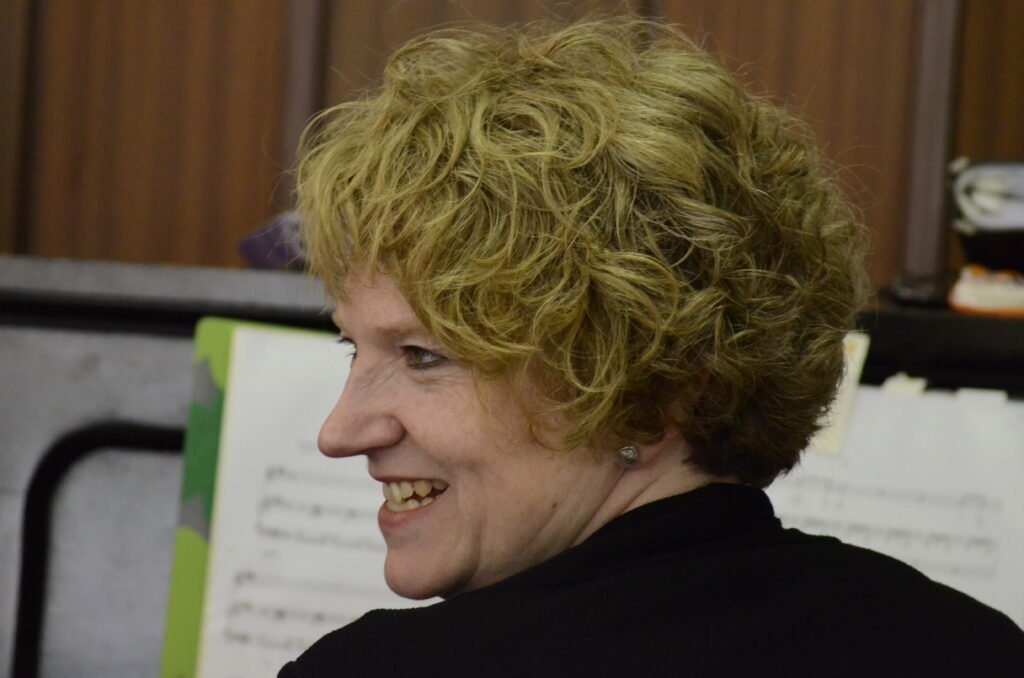 Jessa has been helping singers feel more confident with their voices individually for the past 5 years, bringing her extensive singing and teaching skills and experience together and undertaking regular and intense training to update her understanding of the voice and how to help singers improve. Through 2020/21, Jessa has completed 3 weeks of online singing teacher training with Vocal Process, has qualified as a Vocal Health First Aider with Vocal Health Education, and has completed the "Embodima" training in kinaesthetic vocal imagery with Nicola Harrison.
Jessa's warm, encouraging style will make you feel at ease, and her wide range of skills will help you develop your voice – whether you are a child or teenager taking the first steps in vocal technique, a student or performer aiming to audition for performing courses or work, an adult hobby singer, an actor wanting to work on their singing voice to widen their appeal – Jessa will help you find and develop your voice along your own bespoke singing journey. She can help you prepare for exams, auditions and performances, or work towards your own individual goals.
Jessa's singing teaching is all currently online via zoom. Rates are very reasonable, and sessions can be scheduled in weekly or on a more ad hoc basis, depending on your needs and schedule.
If you would like to work on your singing voice with Jessa, use the contact form to send an initial enquiry, giving some information on your singing background and what you would like to work on.